Whether you like it or not, the truth about bedrooms is that behind the closed doors, dirty things and dirty talks do exist. Most people like to heighten their foreplay, add some adventure to their sex life and finally, get what they want in bed. A girl is usually left wet with desire when dirty things are said to her, but you need to know what are those dirty things? It's about using the right combination of words and how you put it across in order to create the right mood.
You don't need to fetch extreme words, but just innocently saying "I love the way your tongue feels on my skin" carry a lot of weight, which will surely get the girl, wet with desire. Hence, what you need to say are dirty things, that will make an impact on her, that is irresistible and will convey an intense meaning, making the entire atmosphere sexy as ever for you and for her.
Also, read 13 Shockingly Scandalous Ways People Met Their Significant Others!
Why telling a girl dirty things, make her wet with desire?
Saying dirty things to a girl is fun and sexy, which creates a mental stimulation in her mind. It also heightens her expectation more than what it is, making her fantasize the whole thing and makes her warmed up before it occurs. So, the result is that it doubles the pleasure for the girl, with the dirty things you tell her.
Remember a girl is too scared to tell you what she wants and how she wants it. Therefore it's very important for you to figure out, what are those dirty things that need to be spoken, in order for her to get wet with desire for you. So basically, you are translating her wants into words.
1. "I want you riding me right now."
2. "I want my face between your legs."
3. "I can't stop thinking about how good you feel."
4. "I wish my hands were combing through your hair, pulling it, making you groan with pleasure."
5. "The sounds you made last time we were in bed made me so weak."
6. "Just the thought of you naked drives me crazy."
7. "I just can't handle myself when I think about going down on you."
8. "Can't you tell how horny you make me just by being you?"
9. "I've been thinking about being inside of you all day."
10. "I love the way you taste."
11. "My hands, running down your body. I need it."
12. "Tonight, I want you to be in charge."
13. "Whatever you want me to do to you, I'll do it."
14. "The thought of me bending you over the counter won't leave my mind."
15. "I want to strip you down and feel your body from top to bottom."
Also, read 12 Things Guys Avoid Telling You About Their P3nis
16. "Let me make you feel better than you ever have before."
17. "I want my tongue on your clit, making you moan for hours."
18. "Tonight, I am yours. Tell me what you want."
19. "The way you feel beneath me is addicting. I can't get enough."
20. "I need to be careful around you. I just can't seem to think straight."
21. "I'm going turn you around and you're going to take it."
22. "I want you to take charge right now."
23. "I can't help but moan when I'm in your mouth."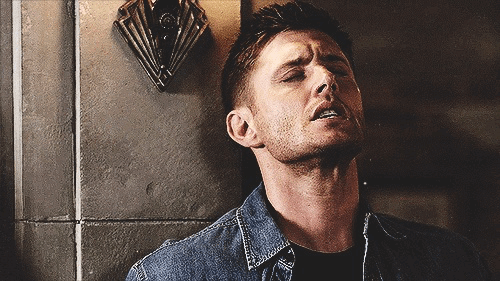 24. "I want to make you scream from pleasure tonight."
25. "I want to be so deep inside of you."
26. "I've never been this hard before."
27. "You're so tight, I can't take it."
28. "Mmm, I could do this all night."
29. "Your body on mine is what I crave."
30. "I want to go down on you for hours."
Here are some suggestions as to how, where and when to say dirty things to a girl.
When you are with the girl in public, try and be intimate and naughty with her, by whispering dirty things in her ears sitting at a restaurant. When you are away, text her and tell her how horny you are for her, this will definitely get the girl wet with desire. Remember, to always keep it simple and be as natural as you can be.
Also, read Naughty Thoughts That Cross Every Girl's Mind When Her Boyfriend Is Away!